How To Label Videos As Premium
If you wish to set up premium videos on your porn website and make them accessible only to users with active subscriptions, follow this guide.
First, hover over your website's name in the top left corner in the admin bar, and click on Manage Videos in the expanded menu.
You will be taken to the Videos page in the admin area. There, locate the video you want to set to Premium. Hover your mouse over it, and click on Edit just below its title.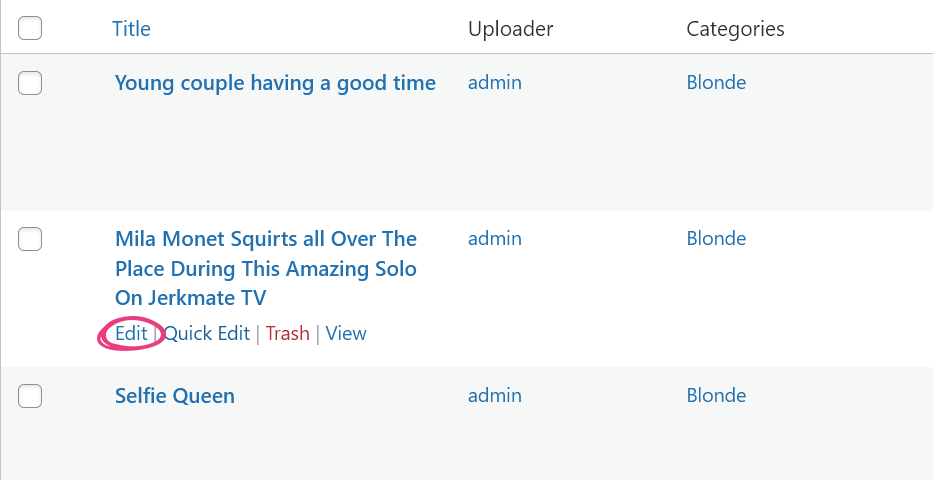 On the Video Edit page, scroll down to the Video information section and select Yes for the Premium option.

Finally, click the Update button in the top right corner, and the video will immediately be flagged as premium content. Only users with an active subscription will be able to watch it.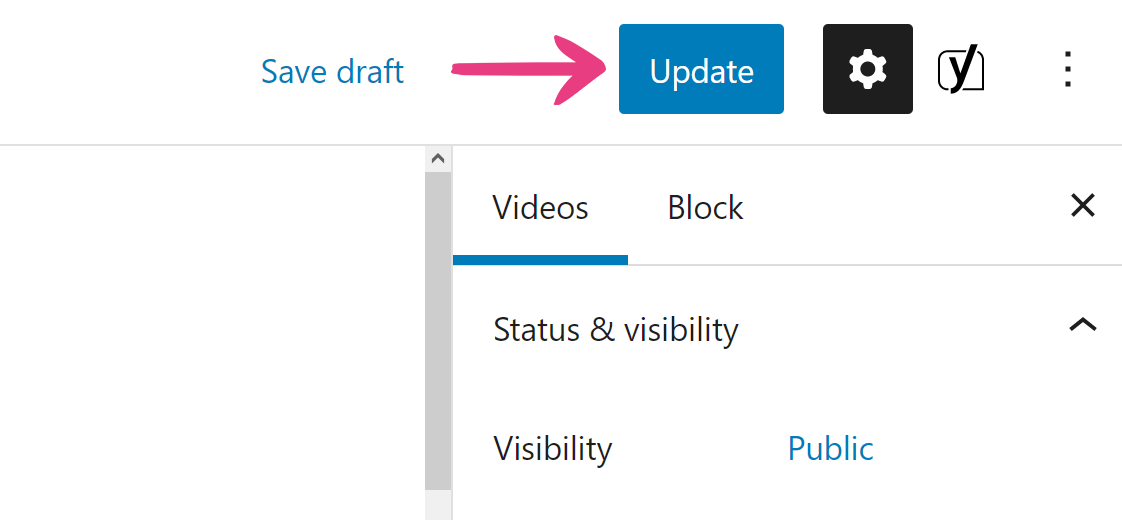 Repeat this process for each video that you want to label as premium.