How To Update A Video From The User Area
The instructions below will show you how to update a video's information from the user area, either as an administrator, or via a regular user account.
Open the video you want to update and scroll down to the About section. There, click the Edit video button in the section's top right corner.

After you click the button, a new section will be shown under About, allowing you to change the video's Title, Description, Category, Thumbnail, and Tags, or permanently delete the video.
Note: A video may only be edited by the original uploader or an admin.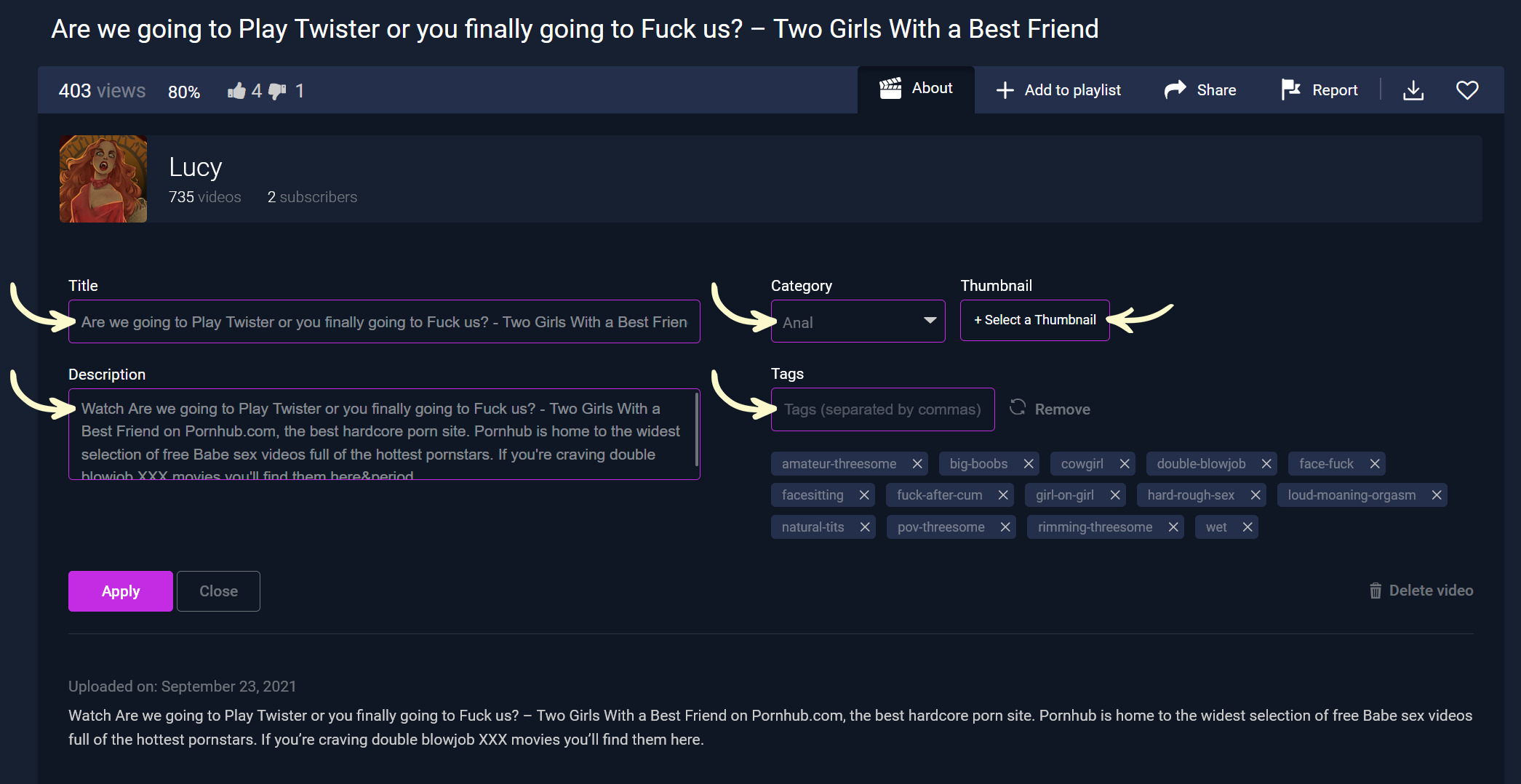 When you delete a video from the user area, you'll be required to confirm the deletion through email. This will not be the case when deleting content from the admin area, as explained in our relevant guide.
When you finish editing the video information, click the Apply button in the bottom right corner. Once the page reloads, the updated information will be displayed.