How To Disable User Uploads
If you've enabled user registration on your website but want to be the only one who can upload video and image content, follow the instructions below to disable the Upload and New Album pages for users.
Disable Upload and New Album Pages
First, log into your website with an admin account. Then, hover over your website's name in the top left corner and click on Theme Options, which will direct you to the admin area.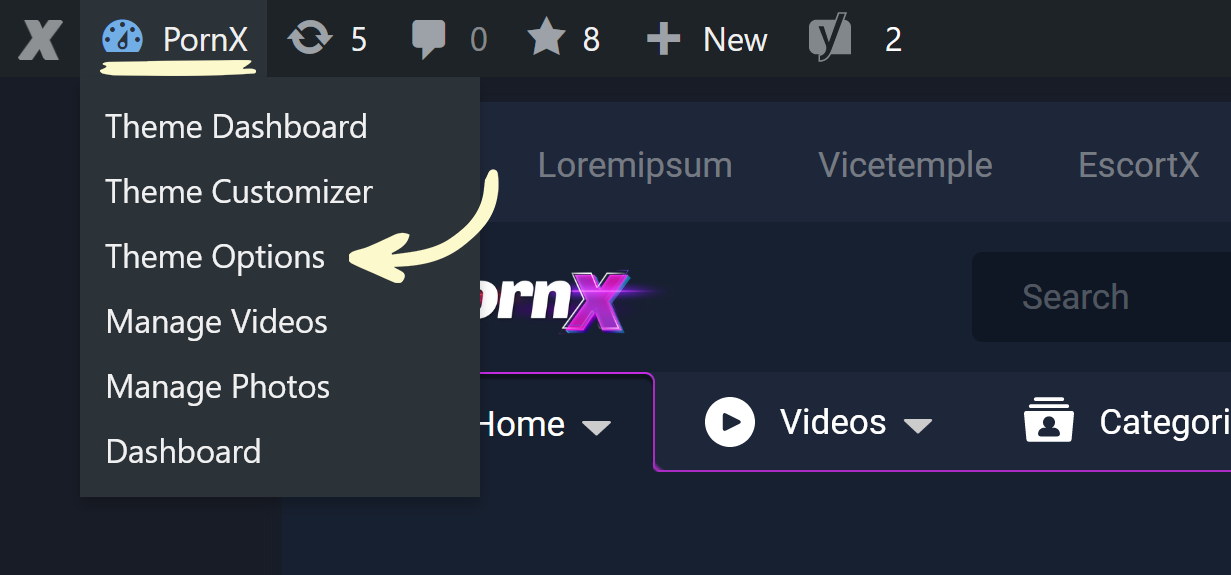 Select the Header tab once the Theme Options page has loaded.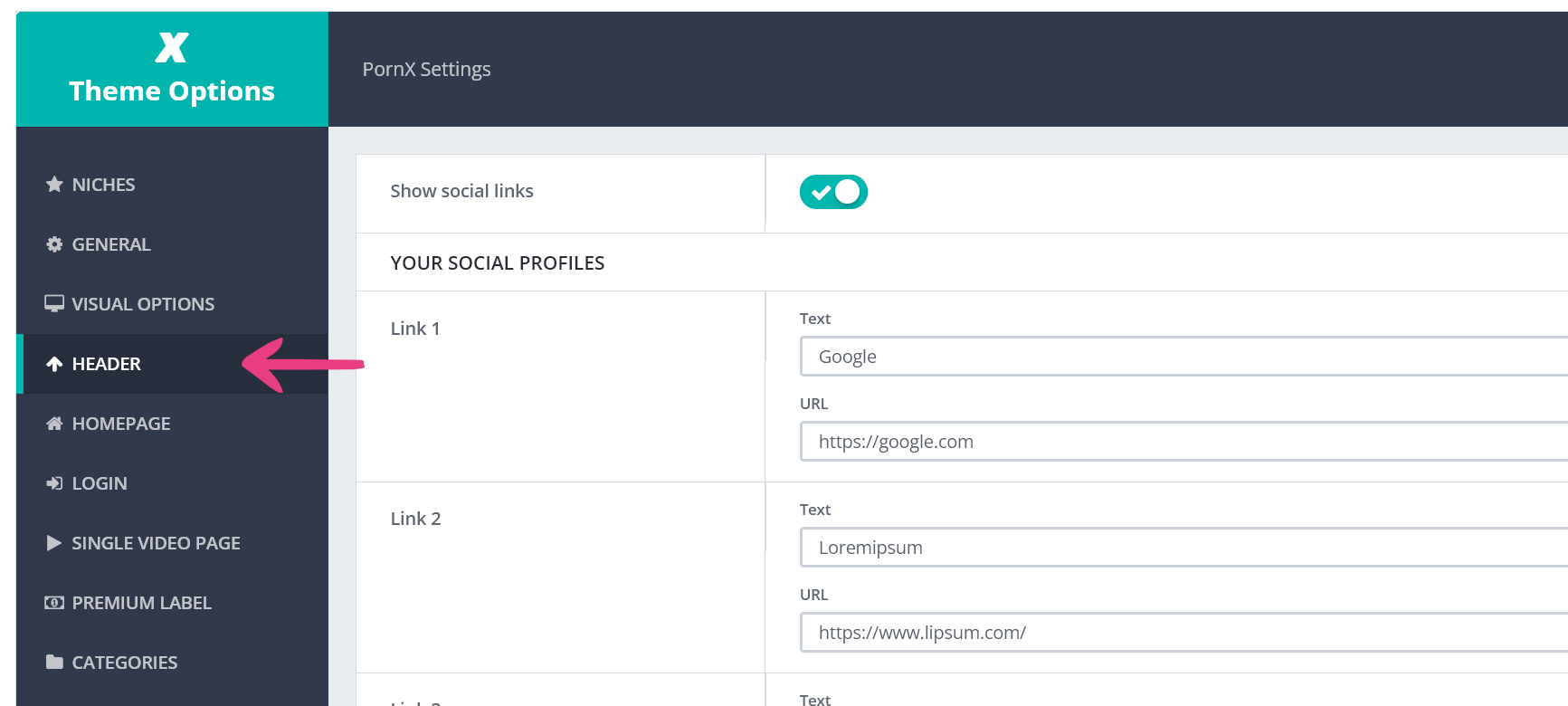 Then, scroll down to the User Menu Links section and disable the following options:
Video upload
Album upload
My uploads

After you disable these options, click the Save Changes button in the top right corner to apply the changes.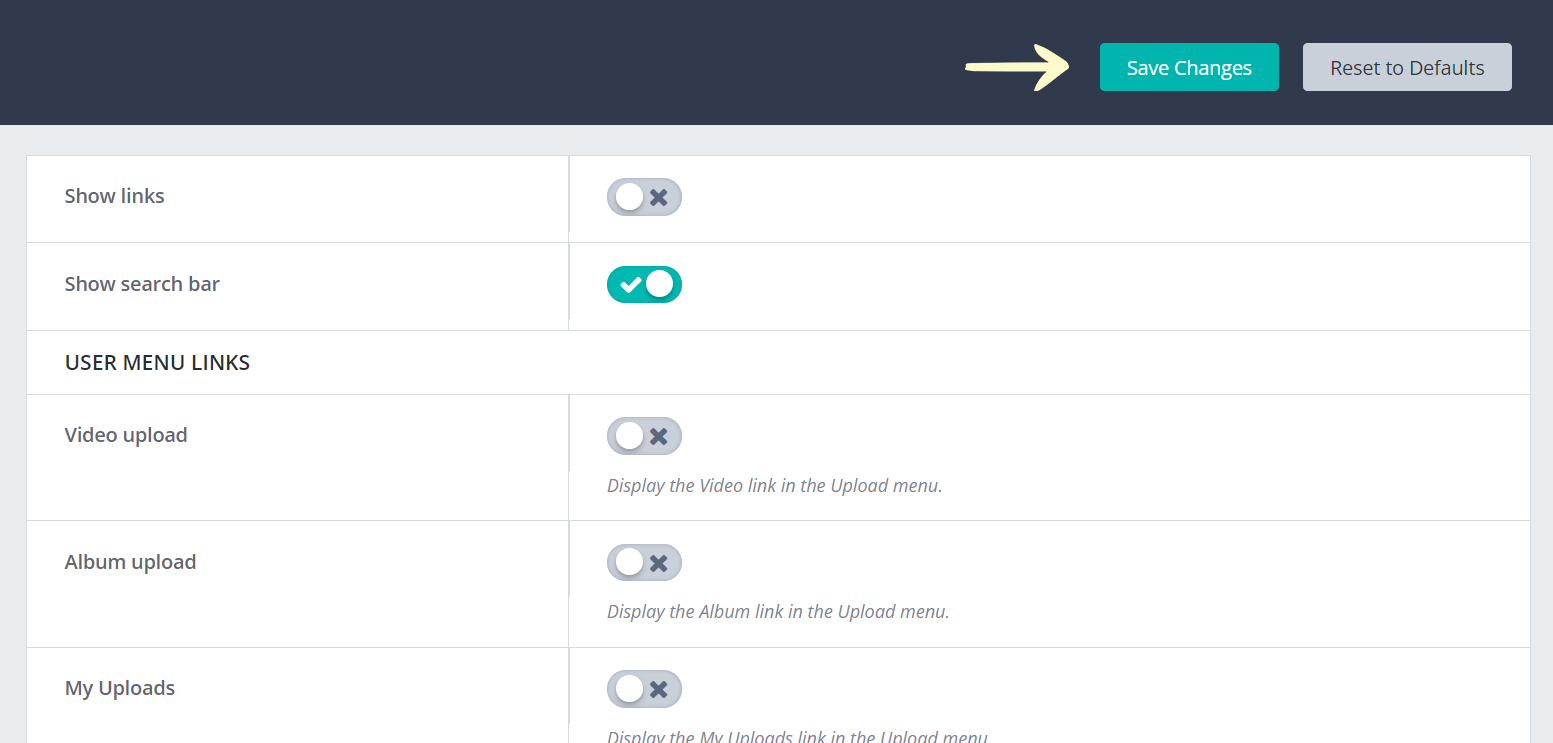 And that's it! You've now disabled user uploads on your website.
The Effects of Disabling the Upload and New Album Pages
The Video upload and Album upload options control whether these pages are shown for your users under the Upload menu in the top right corner. Disabling both options hides the menu, altogether.
Here's a preview of the Upload menu with both links enabled.
Let's see a preview of the same section when both links under Upload are disabled.

In addition to removing menu links, the option also prevents your users from accessing the Video upload and Album upload pages via their URLs: yoursite.com/upload/ and yoursite.com/new-album/.

Note: Whether these options are enabled or not, these pages are always fully accessible and functional for admin accounts.
The My Uploads option controls whether the My Uploads page is shown in the User menu, located in the PornX theme's top right corner.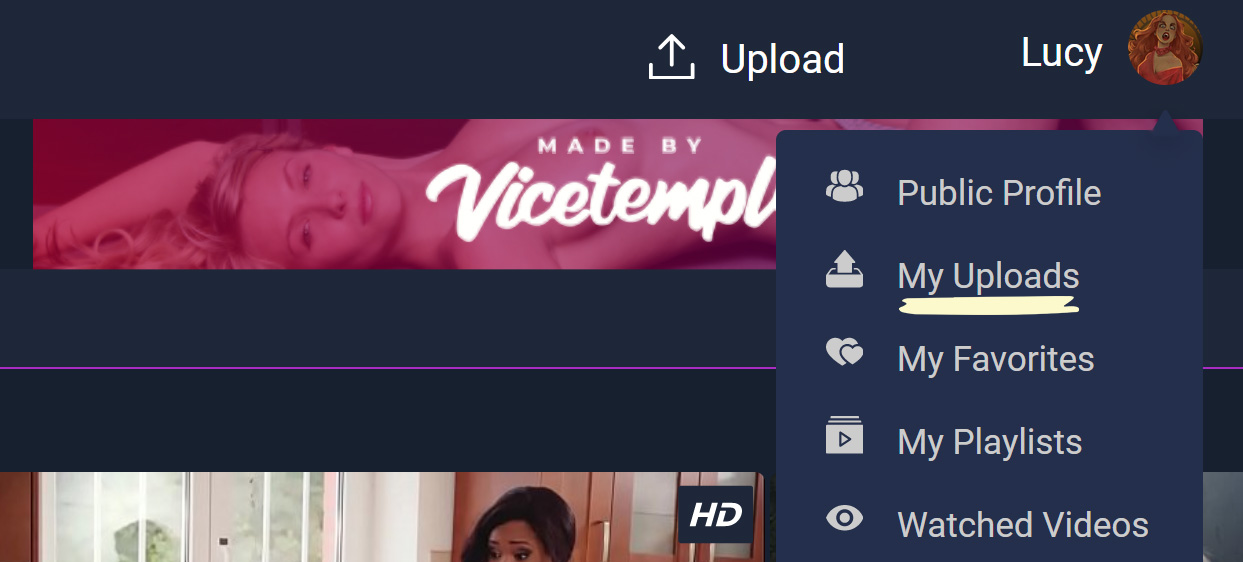 There is no harm in having the page enabled while uploads are disabled. However, the page will remain empty in that case, and potentially confuse users.
To enable user uploads again, head back to the Header tab and toggle the options listed above.