How To Auto-Import Content On A New PornX Website
The Auto Import feature is a collection of more than 1000 videos that we have handpicked and parsed for PornX. This feature is designed for new websites and it allows you to quickly populate your new porn website with content.
Note: Auto-importing many videos on an existing website may temporarily slow it down. Please remember this is a feature designed for new websites and the number of available videos is limited. Running the feature more than once may result in duplicate content.
Follow our two-step process to auto-import videos and get a head-start with your porn site.
Step 1
Navigate to your website and log in with your admin account. The Login option is located in the top right corner of your website.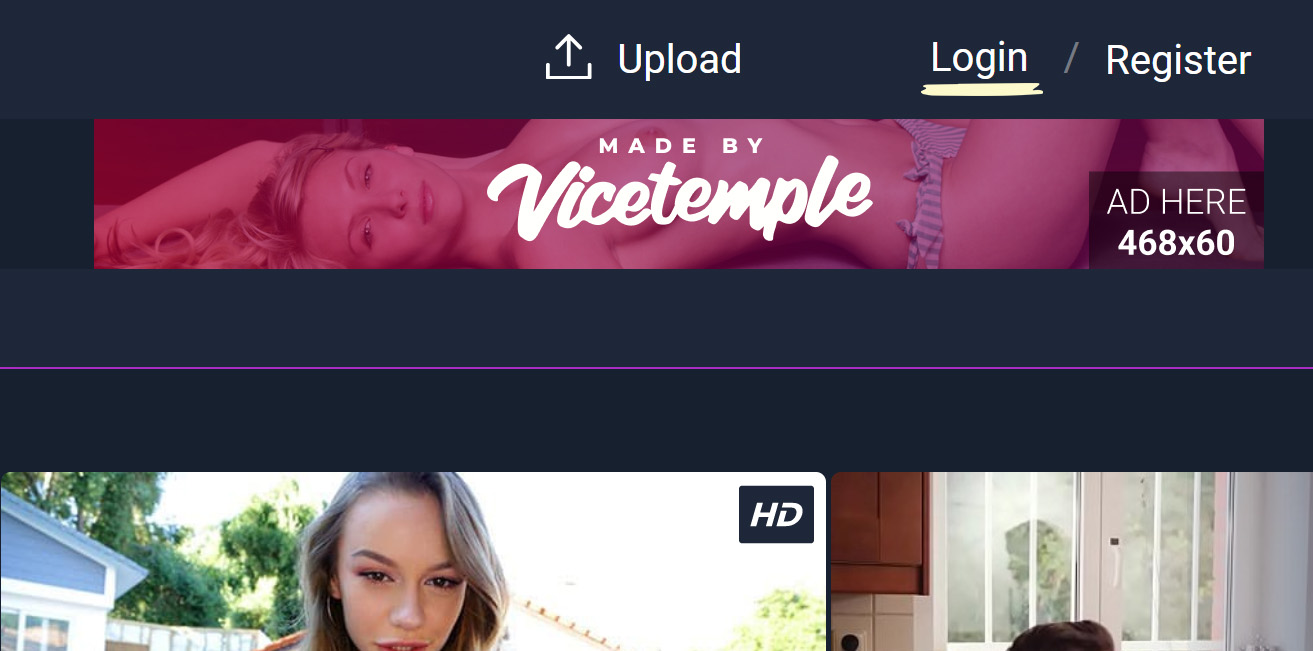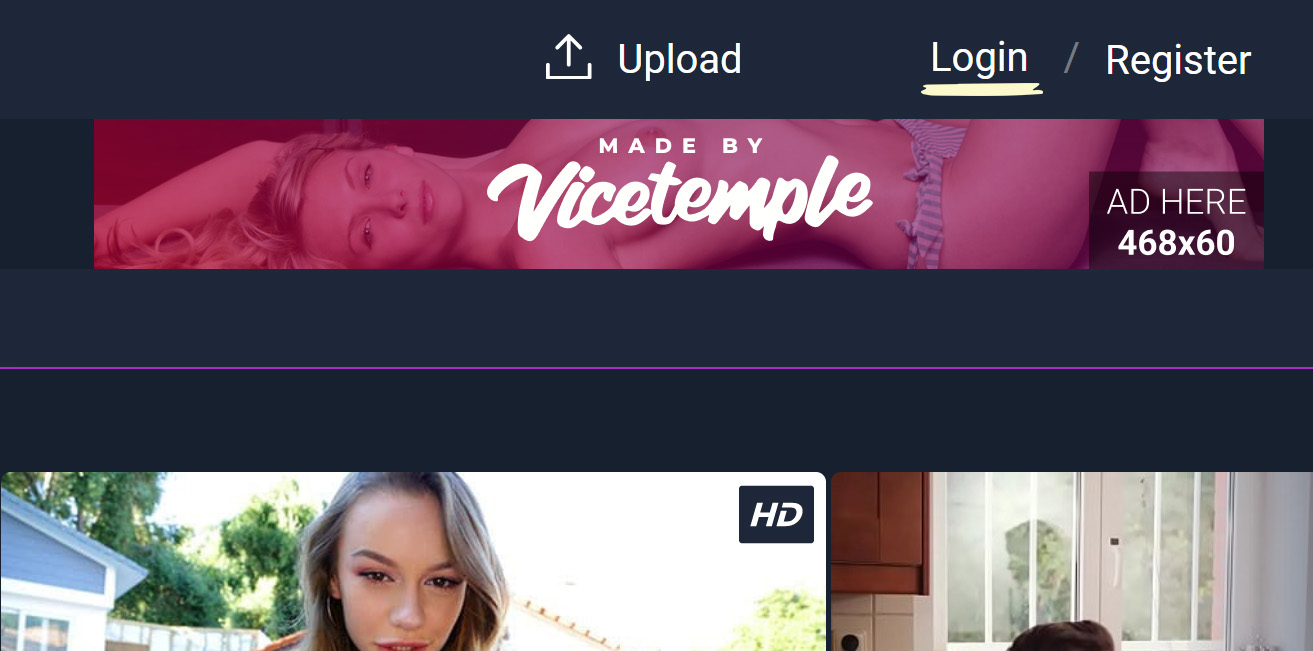 Note: You can find your admin login details in one of the support tickets in the Vicetemple client area. If you're not sure where to find them, feel free to send us a message over live chat.
When you log in, hover over your website's name in the top left corner of the admin toolbar, and click Theme Dashboard when the menu appears.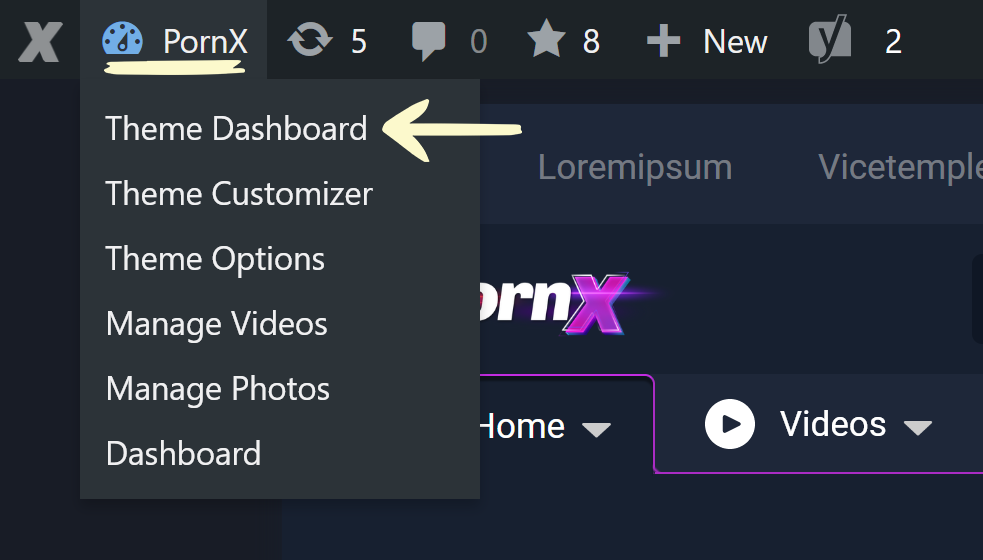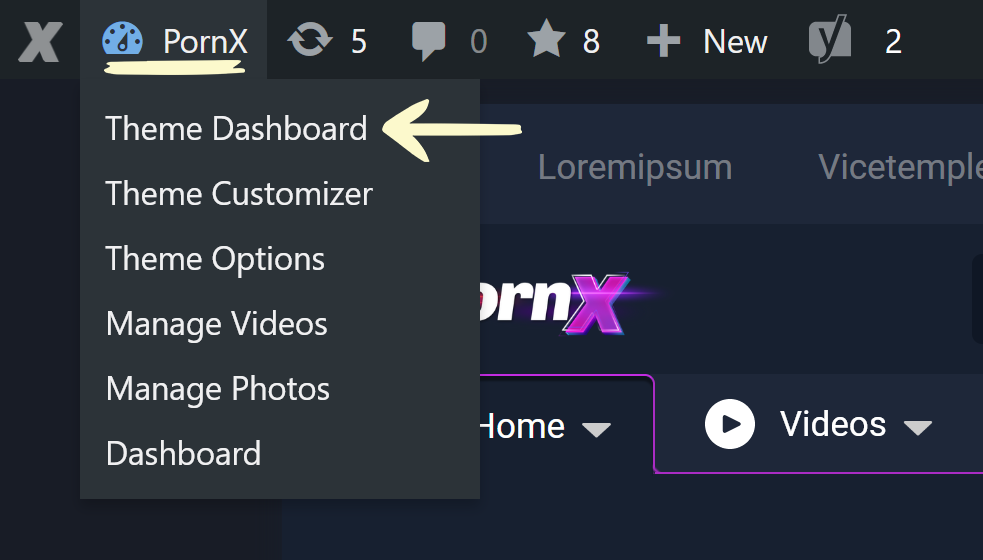 Step 2
When you navigate to the admin area, click the Auto Import tab.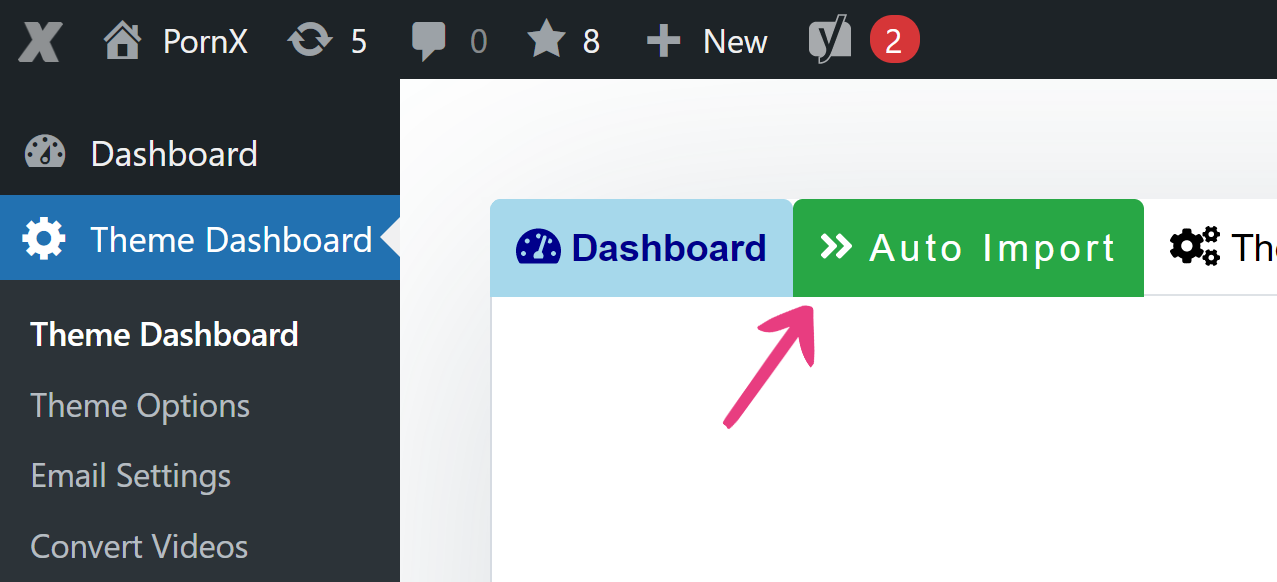 Check the categories you wish to import from, and enter the number of videos to take from each of the checked categories. On average, about 40 videos are available per category.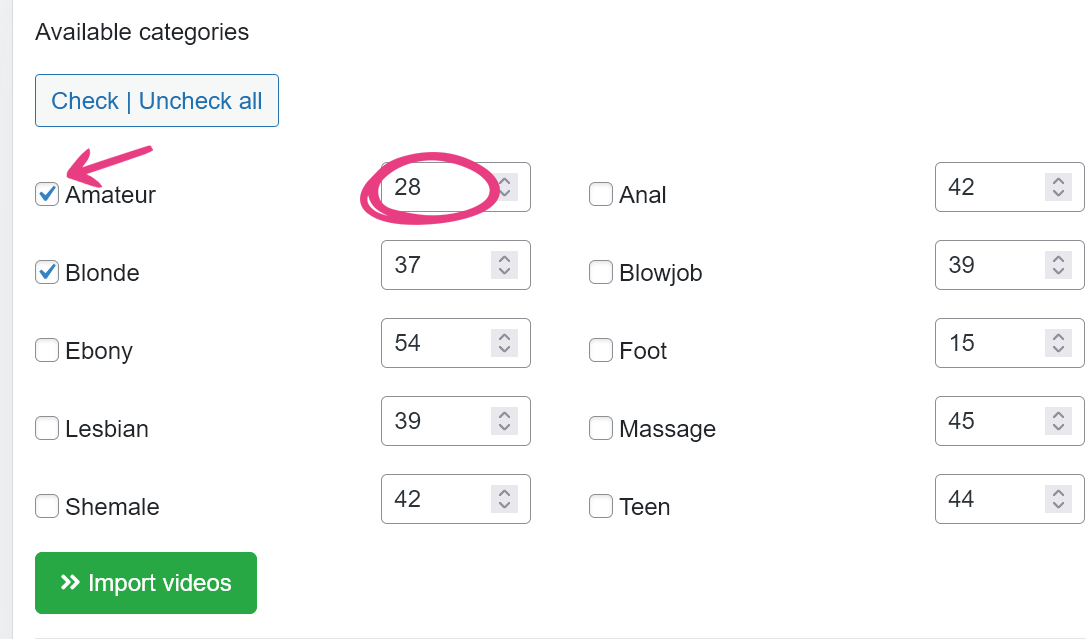 After selecting all the categories and videos you want to upload to your website, click the Import videos button at the bottom.

The videos will start appearing on your website.
Please keep in mind it may take a few minutes for all videos to load. Your site may temporarily slow down during the import process.
How Can I Get More Content For My Website?
When you finish auto-importing the preselected videos from our collection, you'll want to start growing your site with fresh content. To help you with that, we have developed three exclusive and premium plugins that you can use to add content to your site. Each of them will let you access content from industry giants like Pornhub, XVideos, xHamster, and more.
To learn more about our PornX plugins, simply click on their names below.
Single Embedder, which lets you quickly embed individual videos.
Mass Embedder, which will allow you to embed hundreds of videos at once.
Mass Grabber, which helps you import videos from certified partner websites and store them on your own server.