How To Reset My Server
You can reset your Vicetemple server at any time by following the process below.
Step 1
Navigate to our client area, enter your email and password, solve the CAPTCHA, and click Login.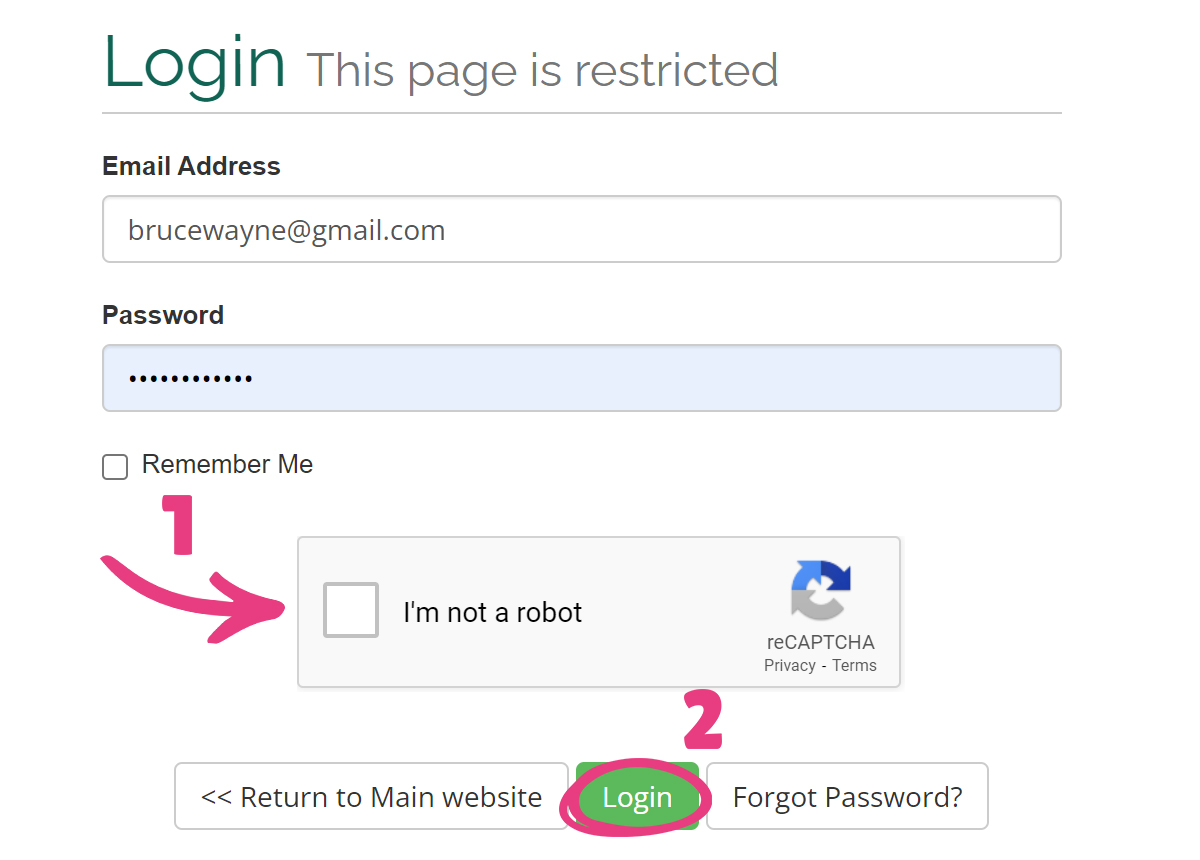 Then, click on Services at the top and select My Services.

Step 2
After the My Products & Services page loads, locate your server and click the Deploy option in the Manage column.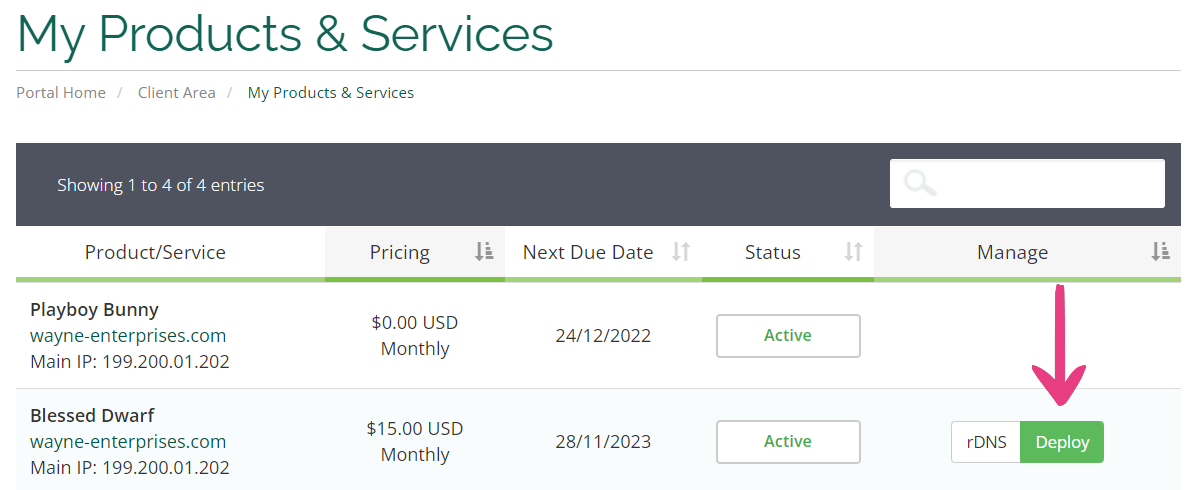 Step 3
In the Deploy form popup, enter your domain name into the second field — under your server's IP address, and select your preferred CMS, control panel, and operating system in the drop-downs below. Then, click the Save button to apply the changes.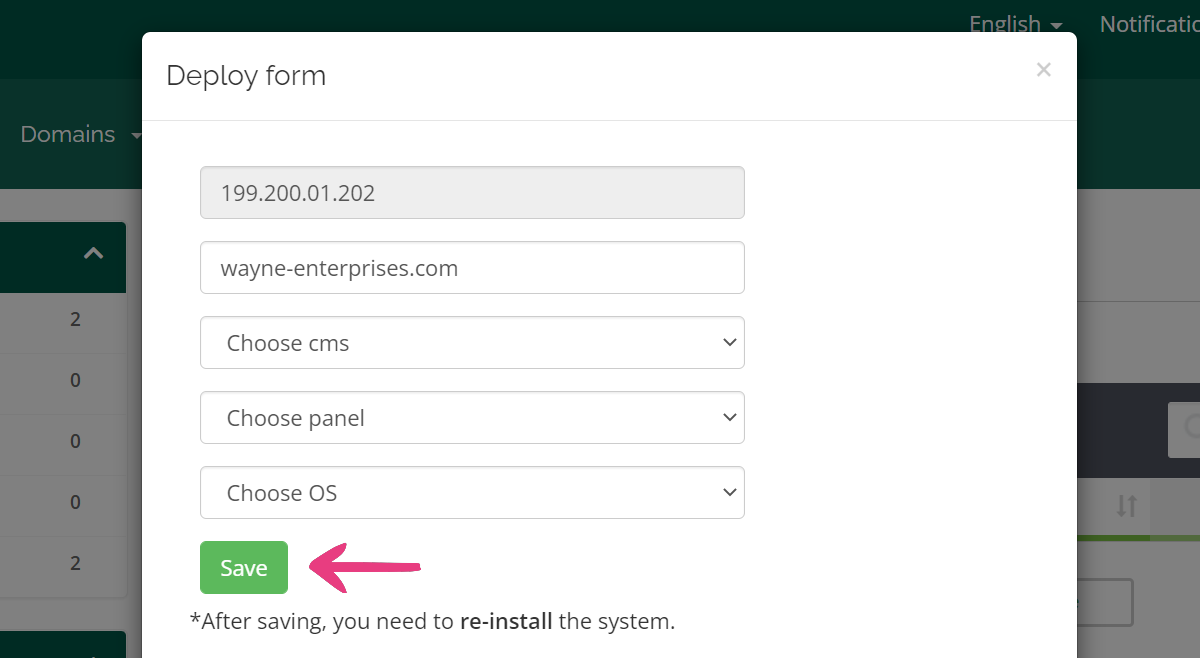 Note: Certain control panels and operating systems are not compatible. Please check the Compatibility list at the bottom of the popup, which will help you pick the right OS for your control panel, and vice versa.
Currently, we support the following OS and control panel options:
Centos 7 + cPanel, CyberPanel, or aaPanel
Centos 8 + CyberPanel or aaPanel
Debian 9 + HestiaCP or aaPanel
Debian 10 + HestiaCP, aaPanel, or Mailcow
Debian 11 + HestiaCP, aaPanel, or Mailcow
Ubuntu 18.4 + HestiaCP, CyberPanel, or aaPanel
Ubuntu 20.4 + Hestia, CyberPanel, aaPanel, or Mailcow
Step 4
After the Save button's text changes to "Success ✓," close the popup and click on your server.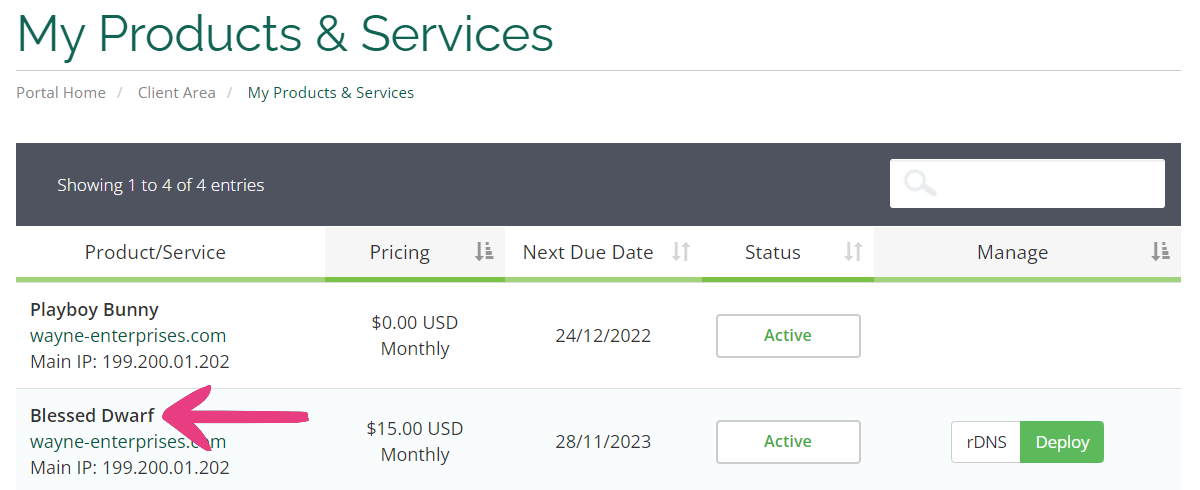 Step 5
Scroll down the page and locate and click the OS Reinstall option in the Server Information tab.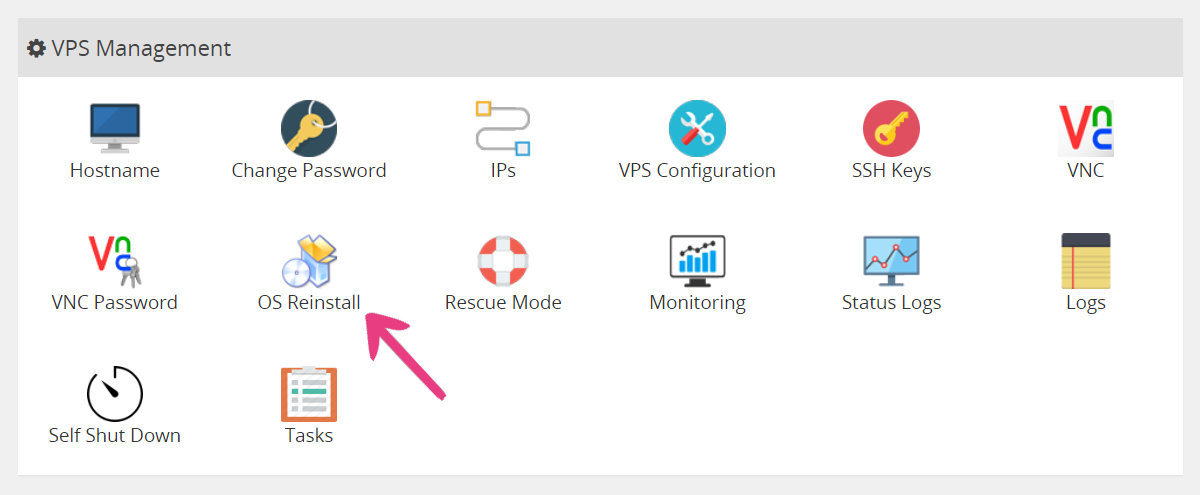 Step 6
Select your desired operating system, enter and confirm your new root password, and click Reinstall at the bottom of the popup.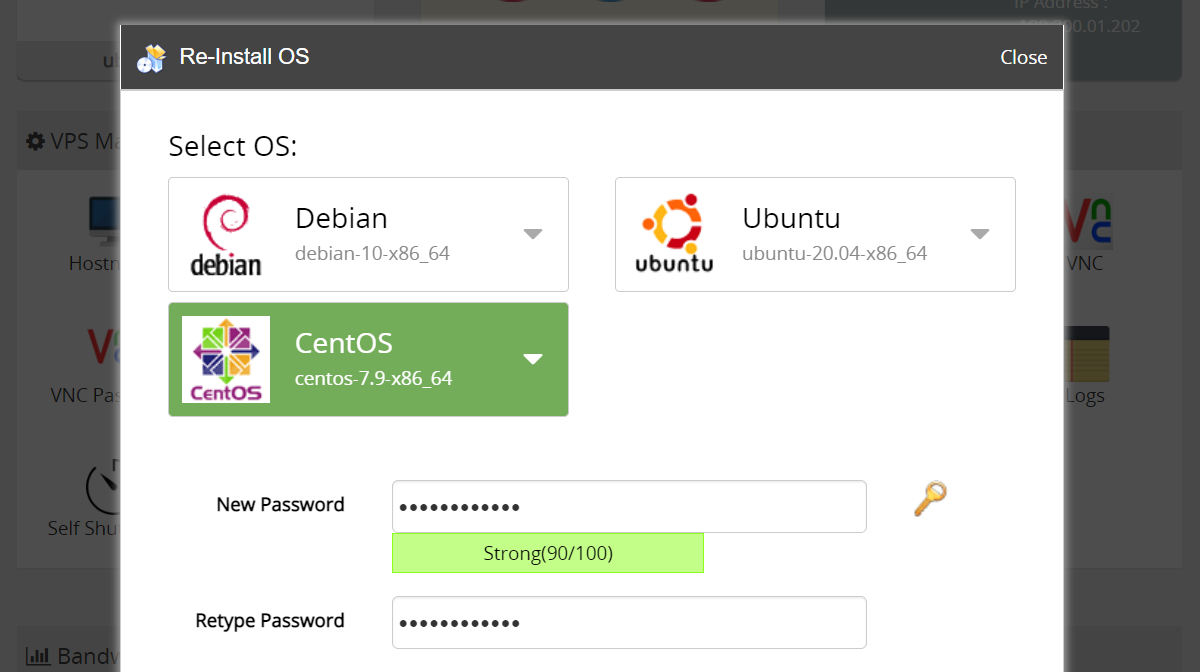 Note: The selected operating system will be highlighted in green.
Click OK when a new popup appears.

Do the same with the popup that follows and click OK.

The Server Information tab will display a message informing you that your server is being rebuilt.
Step 7
The email address associated with your Vicetemple account will receive a message notifying you about the server reset.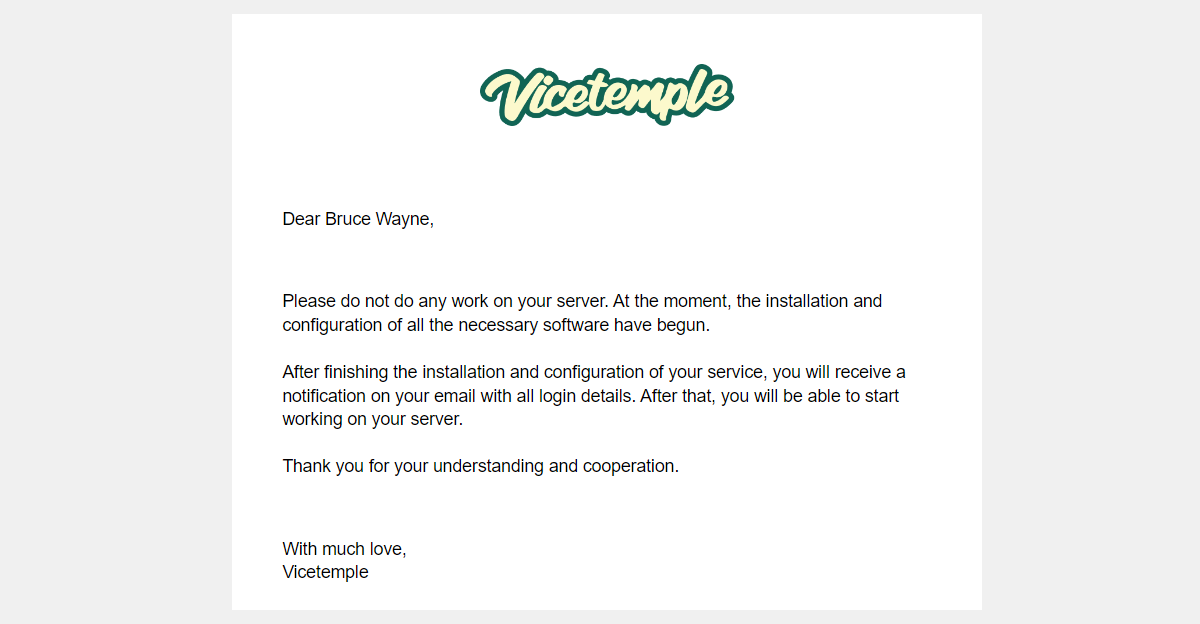 Finally, you will receive another email with your control panel's login details.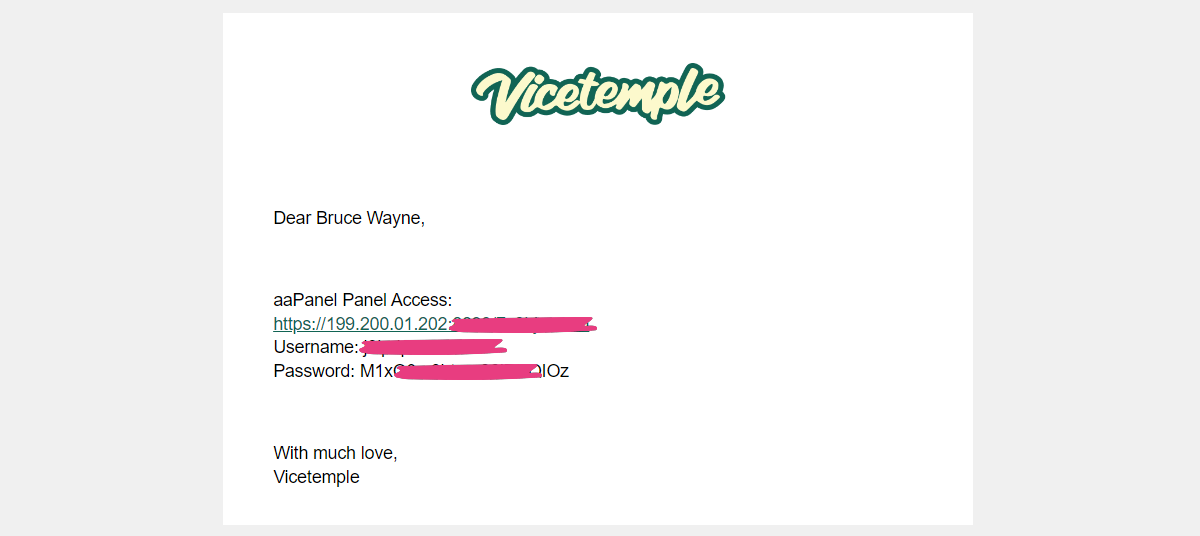 Important: Do not make further changes to your server until you receive the second email. Otherwise, the process will result in installation failures.
If you don't receive the second email, or require assistance with any part of the process, please send us a message or open a support ticket by using one of the buttons below.