How To Order A New Domain From Vicetemple
Registering a new domain with Vicetemple is a simple three-step process:
Checking if your preferred domain is available
Adding the domain name to your cart
Paying for your order
Note: Please keep in mind that some country-specific domain extensions cannot be registered by everyone. To register a domain extension such as .ru (Russia), .ir (Iran), .in (India), .uk (United Kingdom), .au (Australia), .de (Germany), .ua (Ukraine), and similar, you may be required to provide a proof of citizenship.
First, head over to the Adult Domains page. Type out your desired name into the Domain name field, pick an extension from the drop-down, and click Check.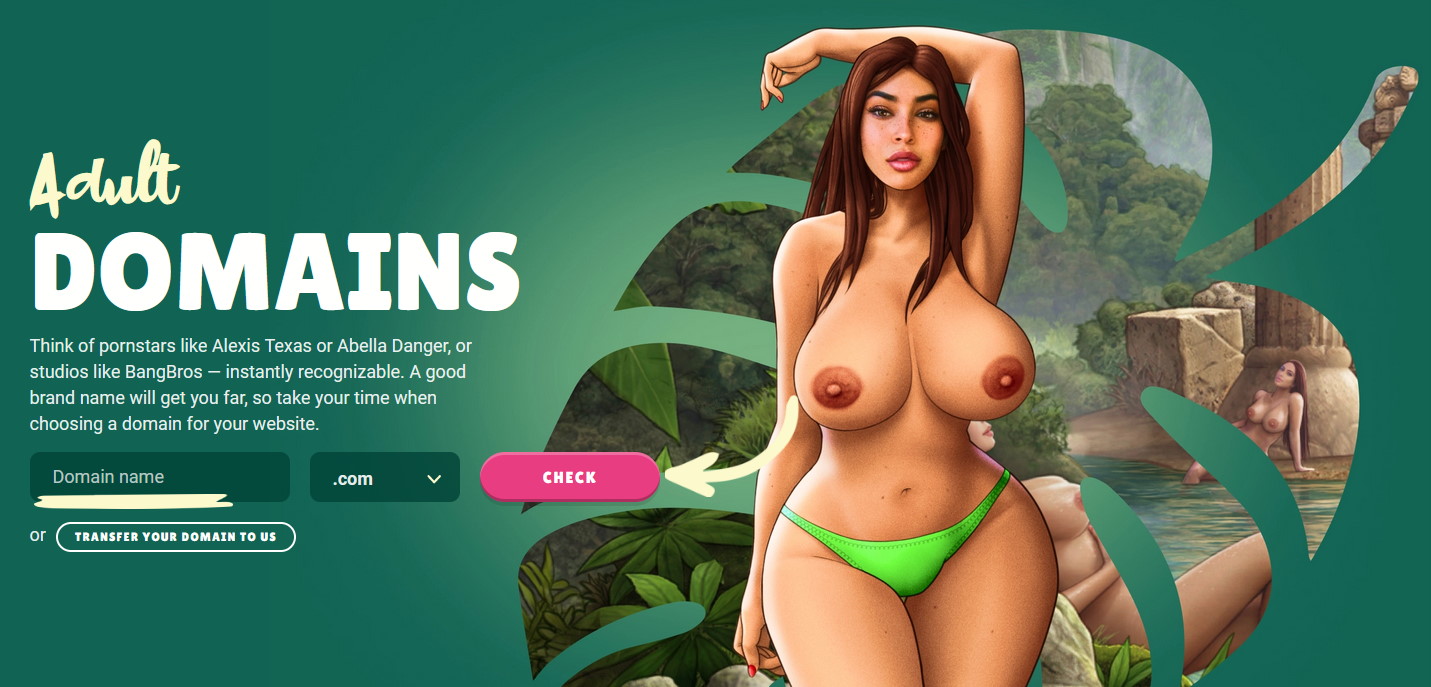 You will be taken to the Register domain page, where your desired domain name will already be typed into the search bar. Solve the I'm not a robot captcha and then press the Search button.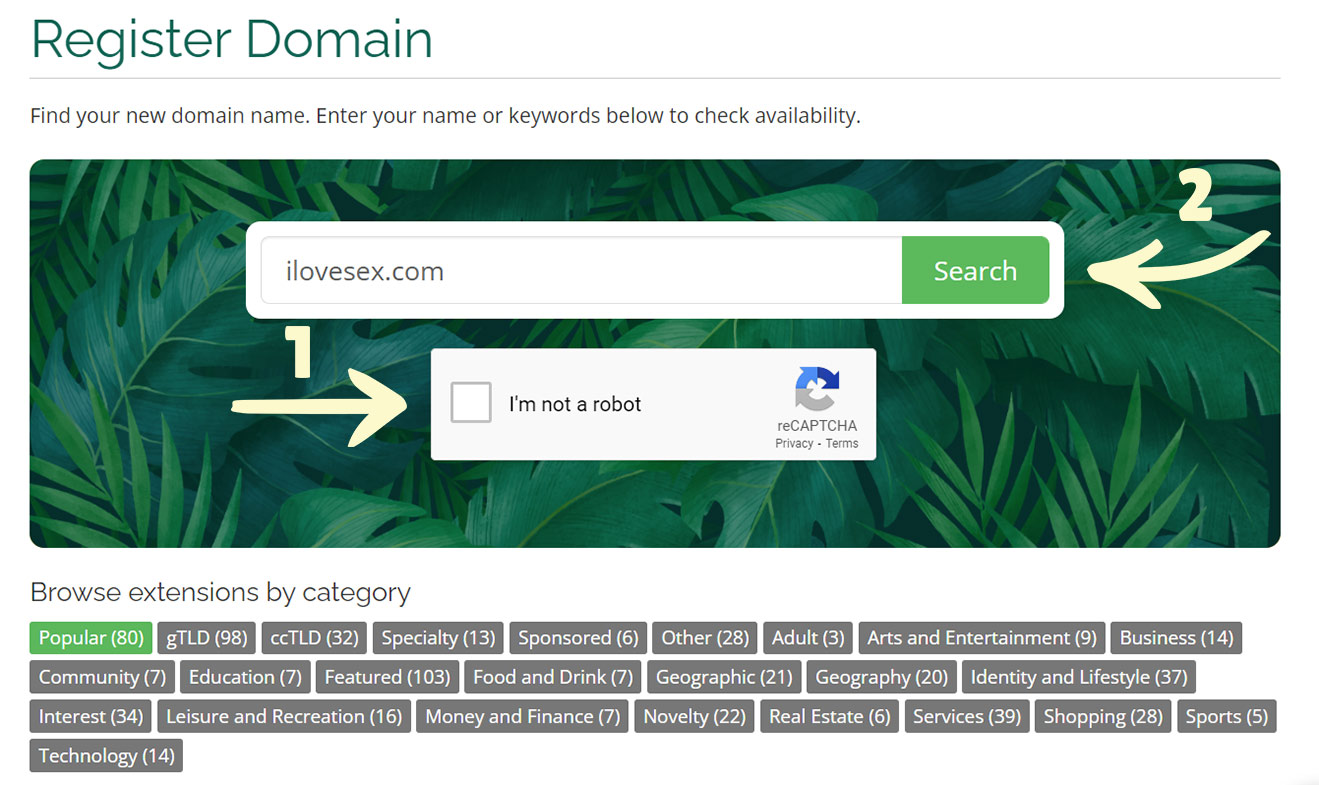 Our free domain checker tool will let you know whether your chosen domain is available. If it isn't, you will see potential alternatives below, and you can keep trying until you find one you like.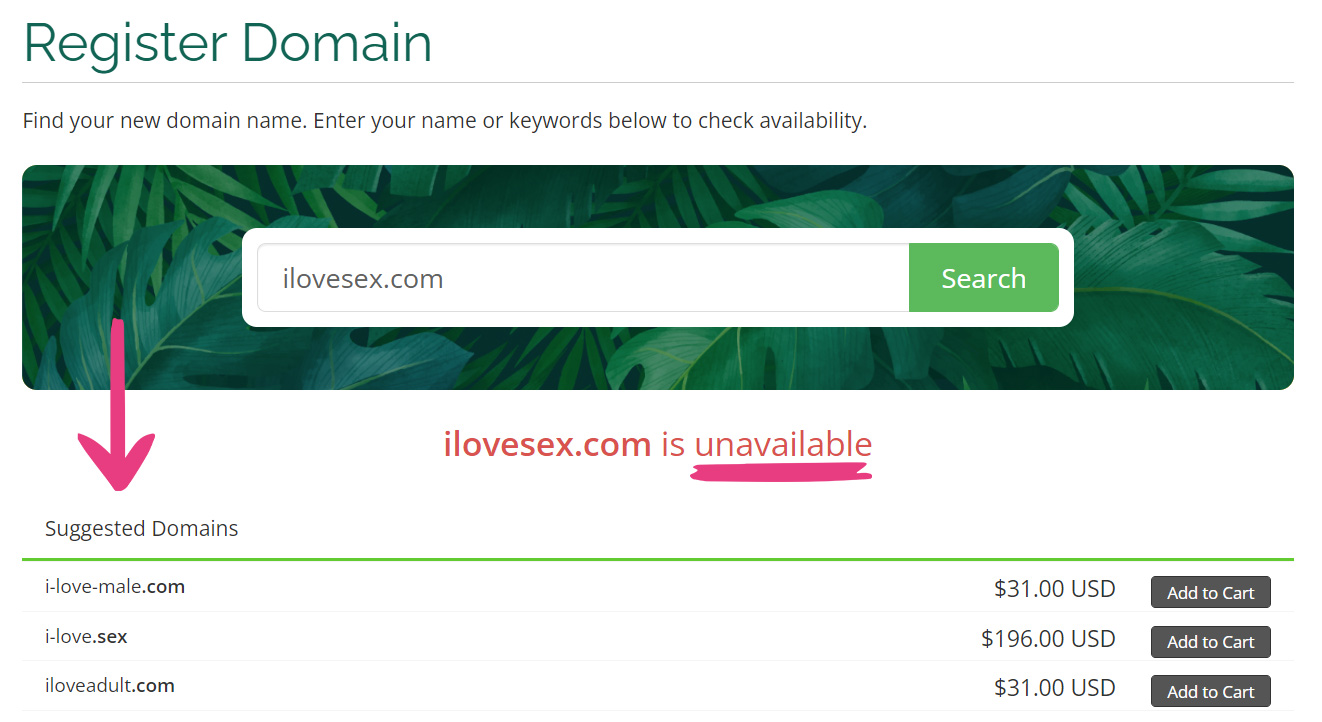 If the domain is available, click on the Add to Cart button, which should change to read Checkout.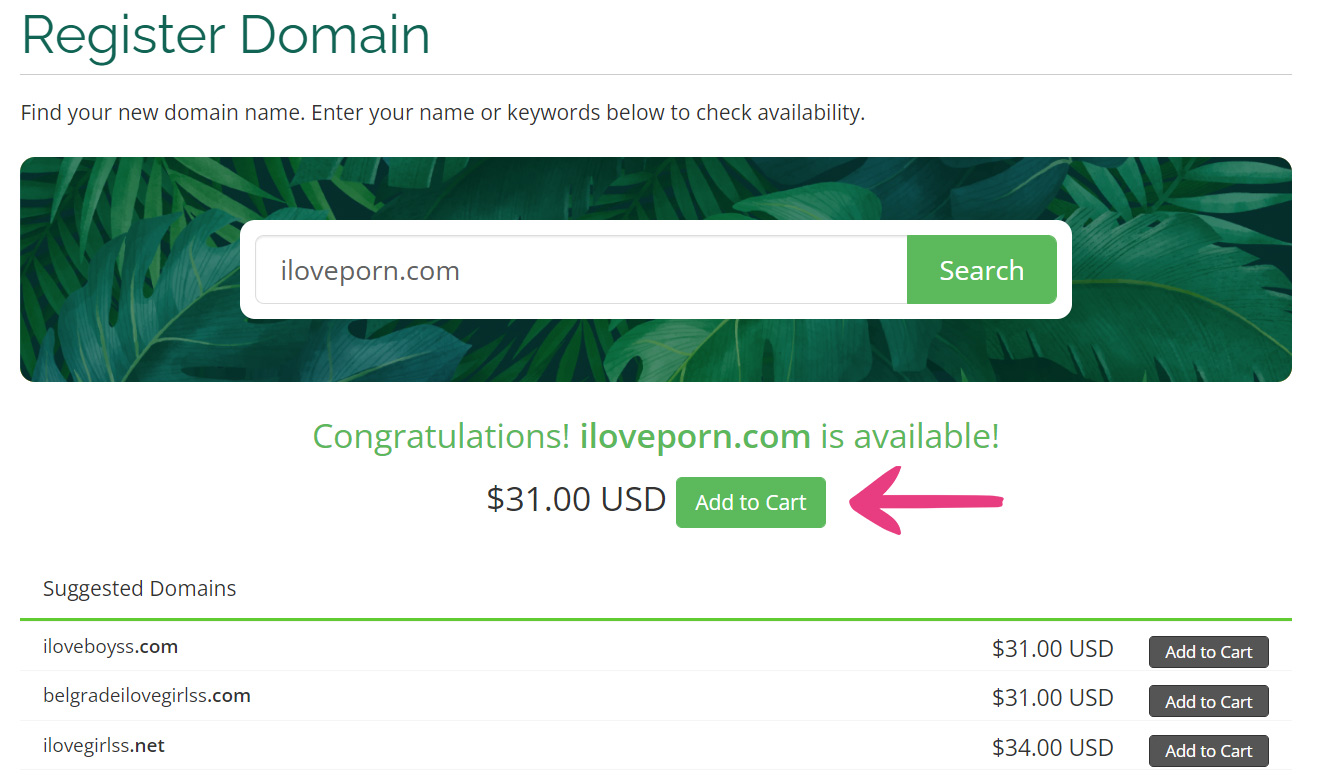 When you're ready to proceed, click the Checkout button. This will take you to the Domains Configuration page.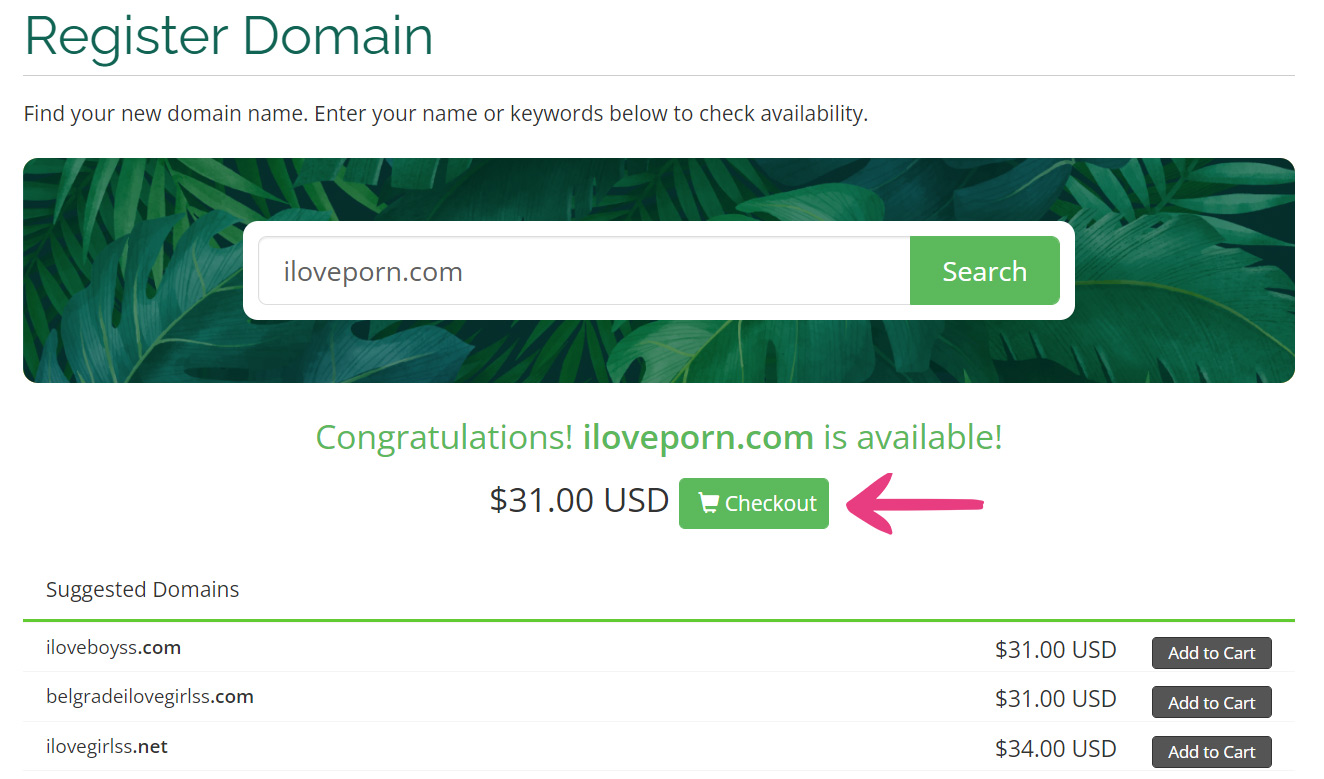 Check any additional options you may want included in your purchase (we recommend ID protection), and click Continue to open the Review & Checkout page.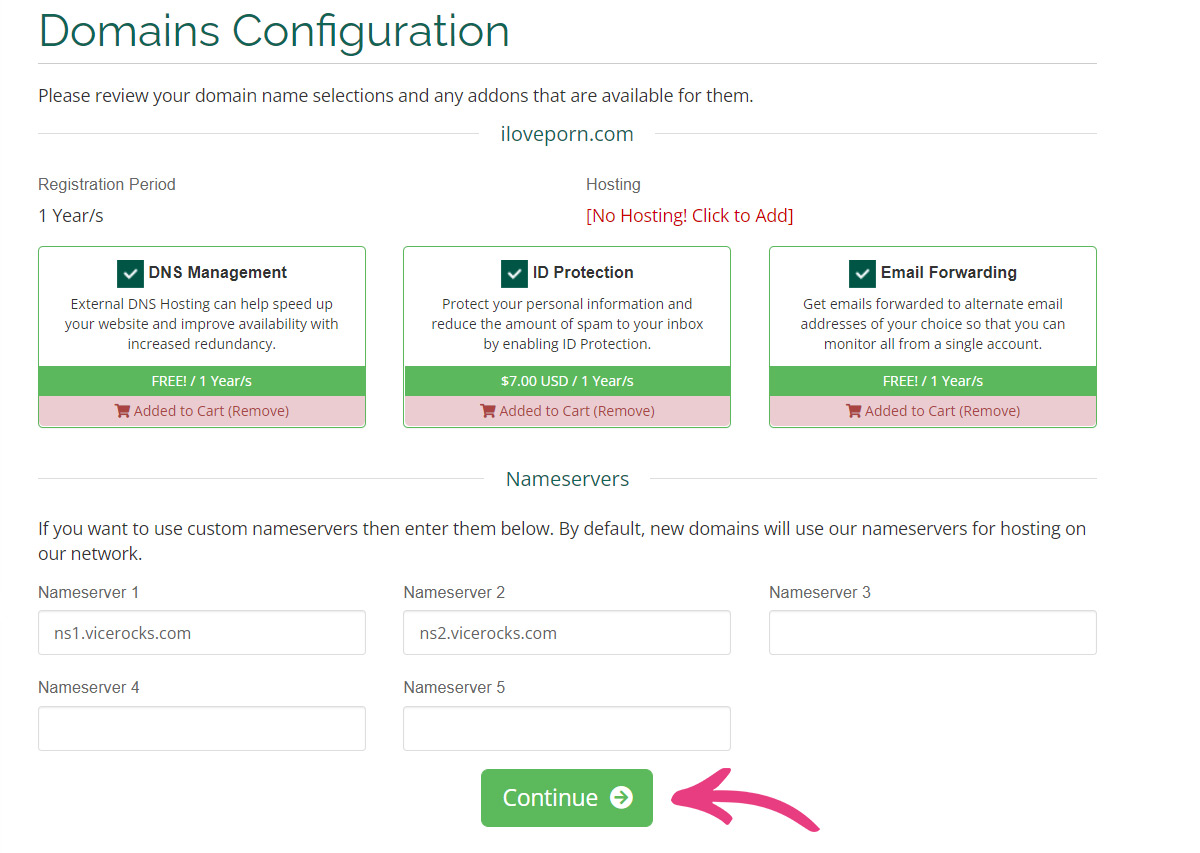 There, you can use the drop-down options to choose the domain duration. By default, all domains are registered per year, but you can also select a longer period.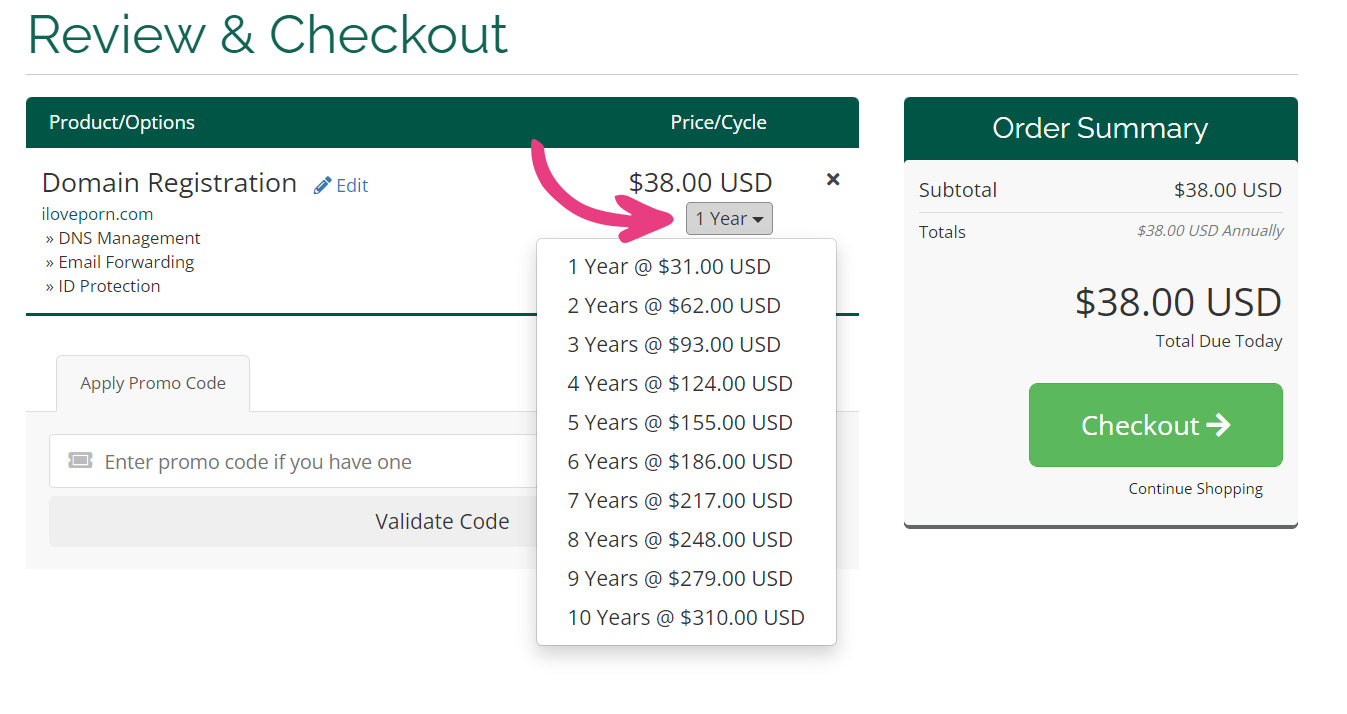 Once you choose the duration, click Checkout to proceed.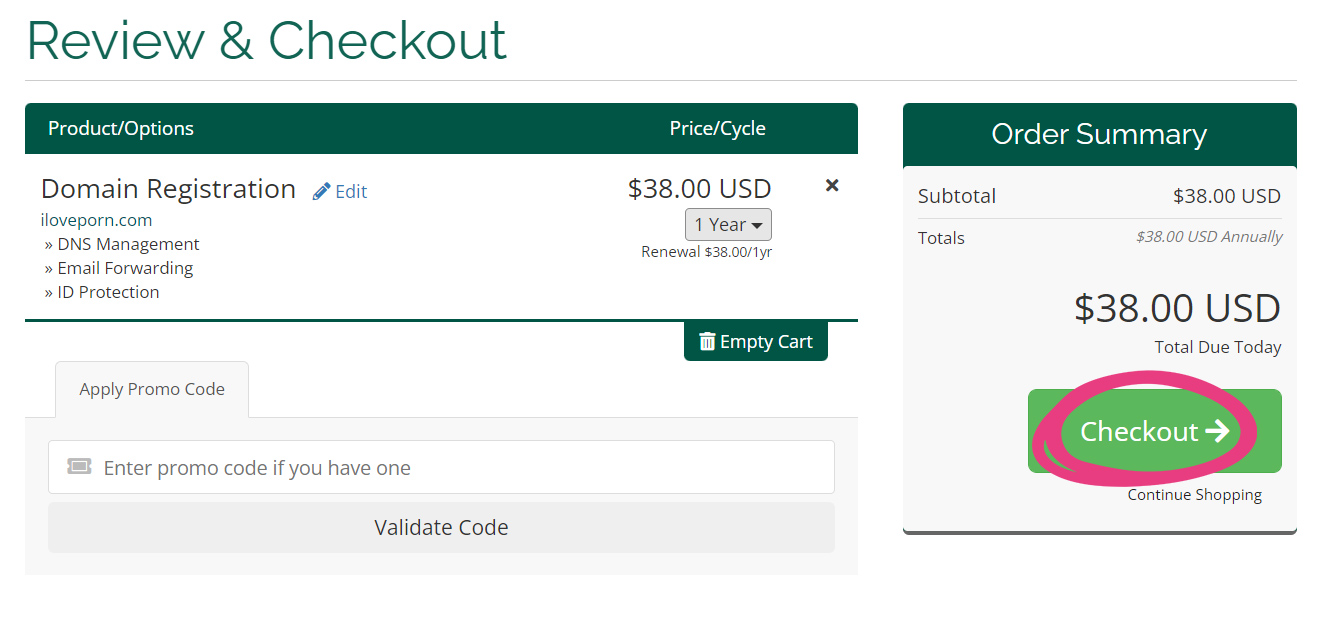 You will be taken to the Checkout page. If you have an existing Vicetemple account, this page will already contain the required information. If you are a new customer, you will need to fill out the non-optional fields in the sections below.
The first section is called Personal Information. It includes your first name, last name, email address, and phone number.

The second section — called Billing Address — contains your company's name (optional), your primary and secondary street address, city, region, postcode, country, and VAT number (if you have one).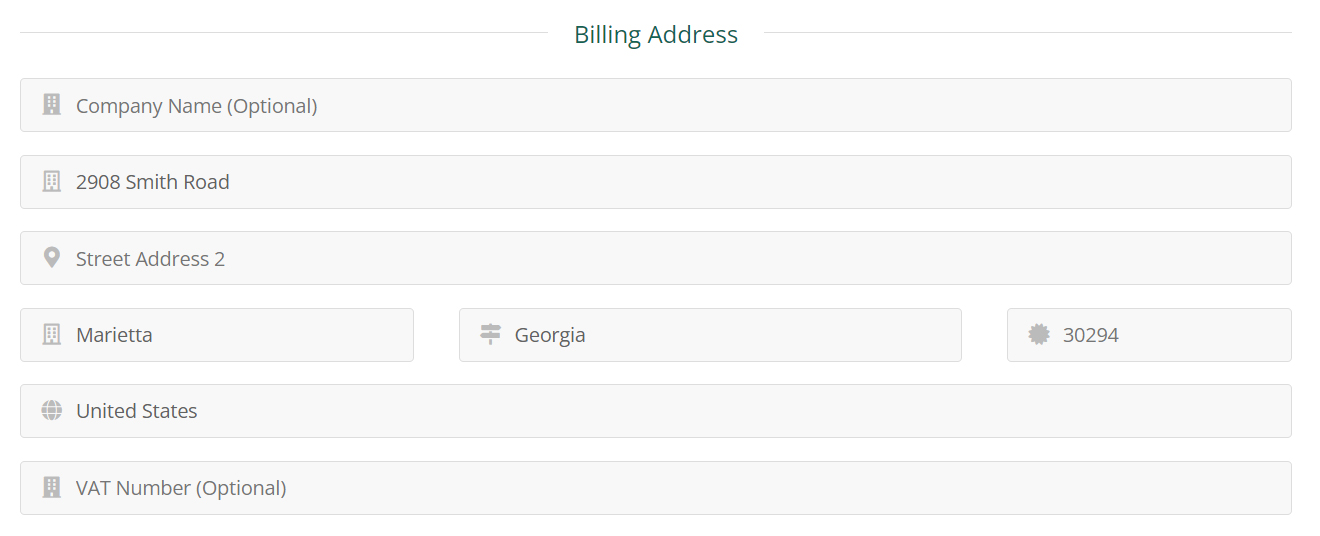 The third section, Domain Registrant Information, is optional and should only be used if you are ordering the domain on someone else's behalf. If that is the case, you should change the value in the drop-down to Add New Contact… and input that person's billing information.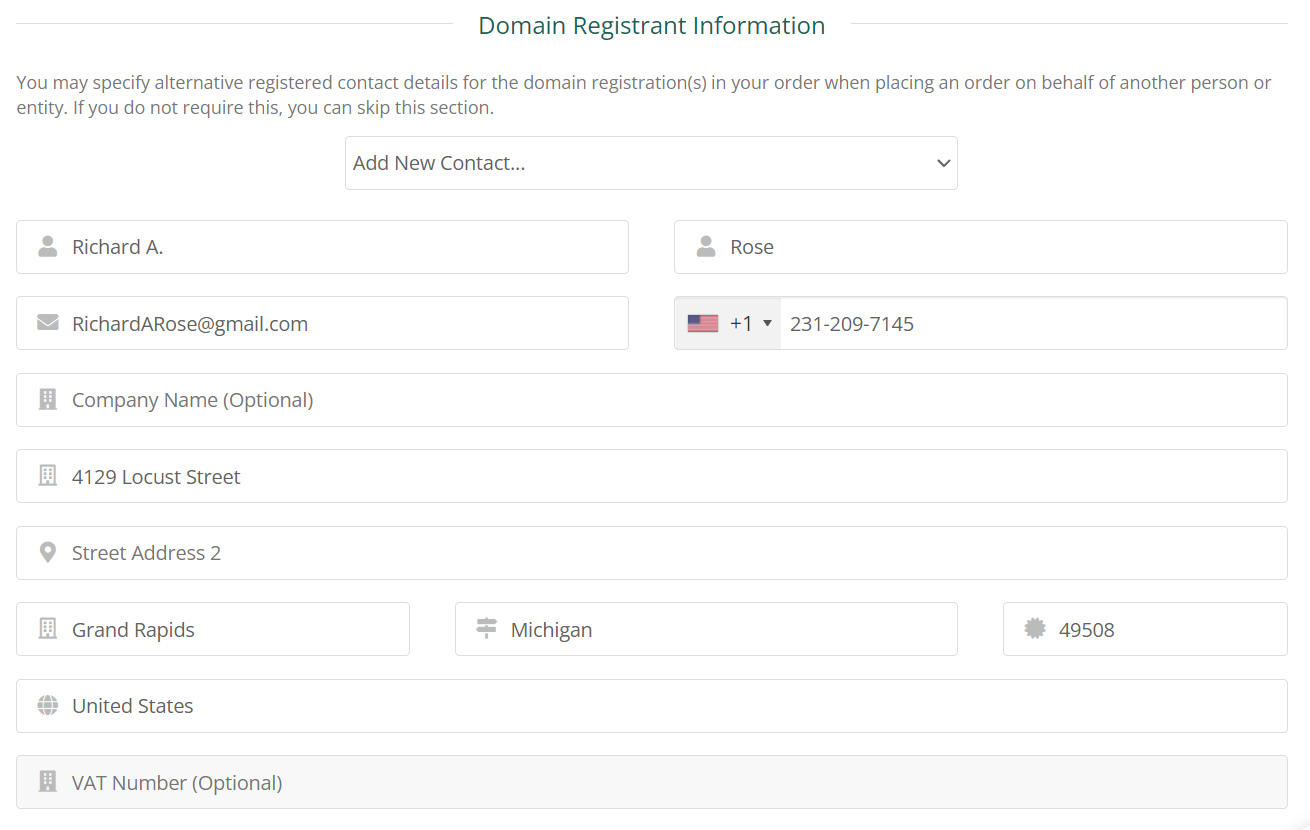 Next is a required section called Account Security. What you enter in these two fields will be your password in the Vicetemple client area, so make sure to pick a strong and secure password.

The necessary section called Payment Details is where you will need to select your payment option. At the moment, Vicetemple supports cryptocurrency, bank transfers, and credit and debit cards.

Finally, we have Additional Notes, which is an optional field that you can use to type out anything you think would be relevant for your order.
Once you enter all the necessary information, click Complete Order.

Depending on the payment method you chose, you will be taken to one of our billing pages. To pay for your order, enter your payment information and click Place your order.
Congratulations! As soon as we process your order, you will receive your porn domain. Please note that it may take up to 72 hours for your domain to be activated.
If you're unsure how your order is doing, don't hesitate to write to us over live chat or support tickets.
Note: All domain purchases are non-refundable. For more information, visit our Refund Policy page.