What Is My Server IP Address?
When you purchase hosting from Vicetemple, you receive an IP address. This article will cover the three different places where you can find that address, including:
Your welcome email
Your Vicetemple account
Your cPanel account
Welcome Email
After purchasing Vicetemple's services, you will get a welcome email with all the necessary information, including your server's IP address.
If you can't find your welcome email, please contact us, and we will help you find the relevant information or resend the email to your preferred address.
Vicetemple Account
Navigate to our client area, enter your email and password, solve the CAPTCHA, and press Login.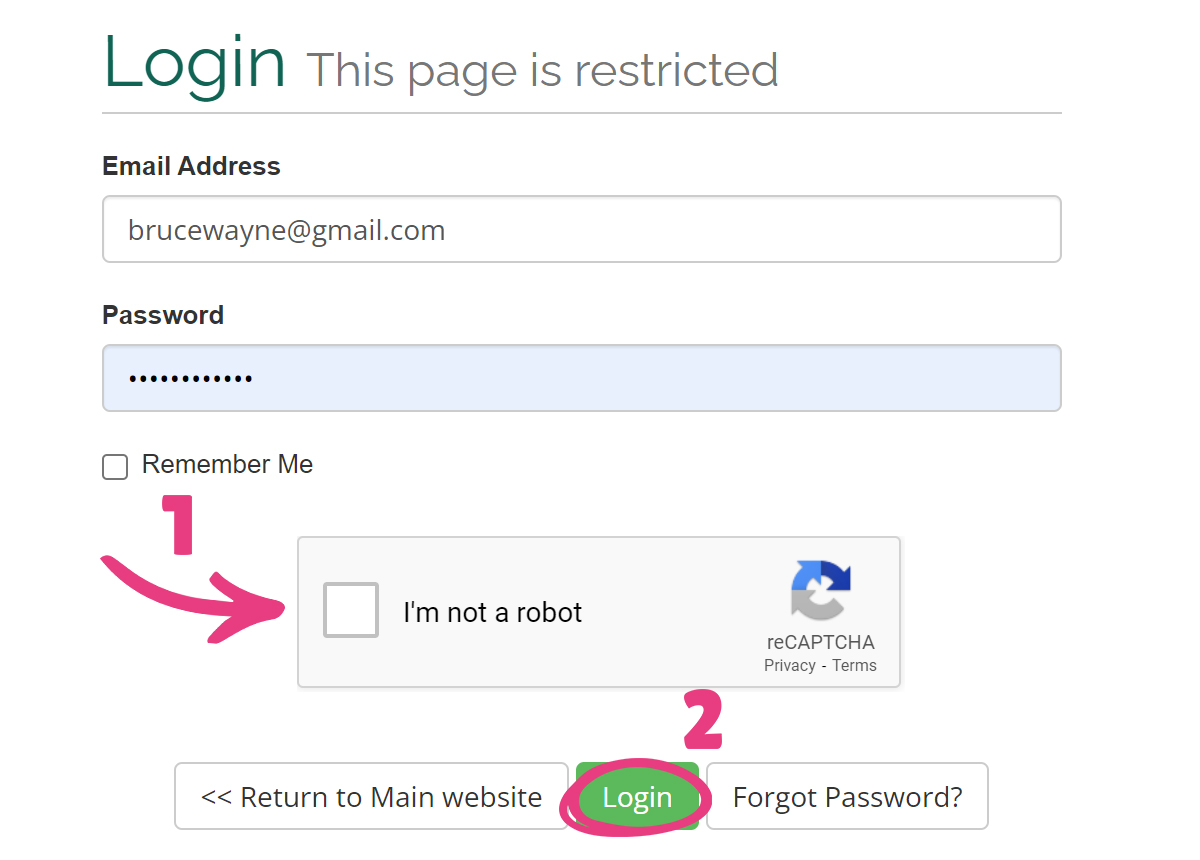 Then, click on Services at the top, and after that, select My Services.

The Main IP addresses for all of your active subscriptions will be displayed.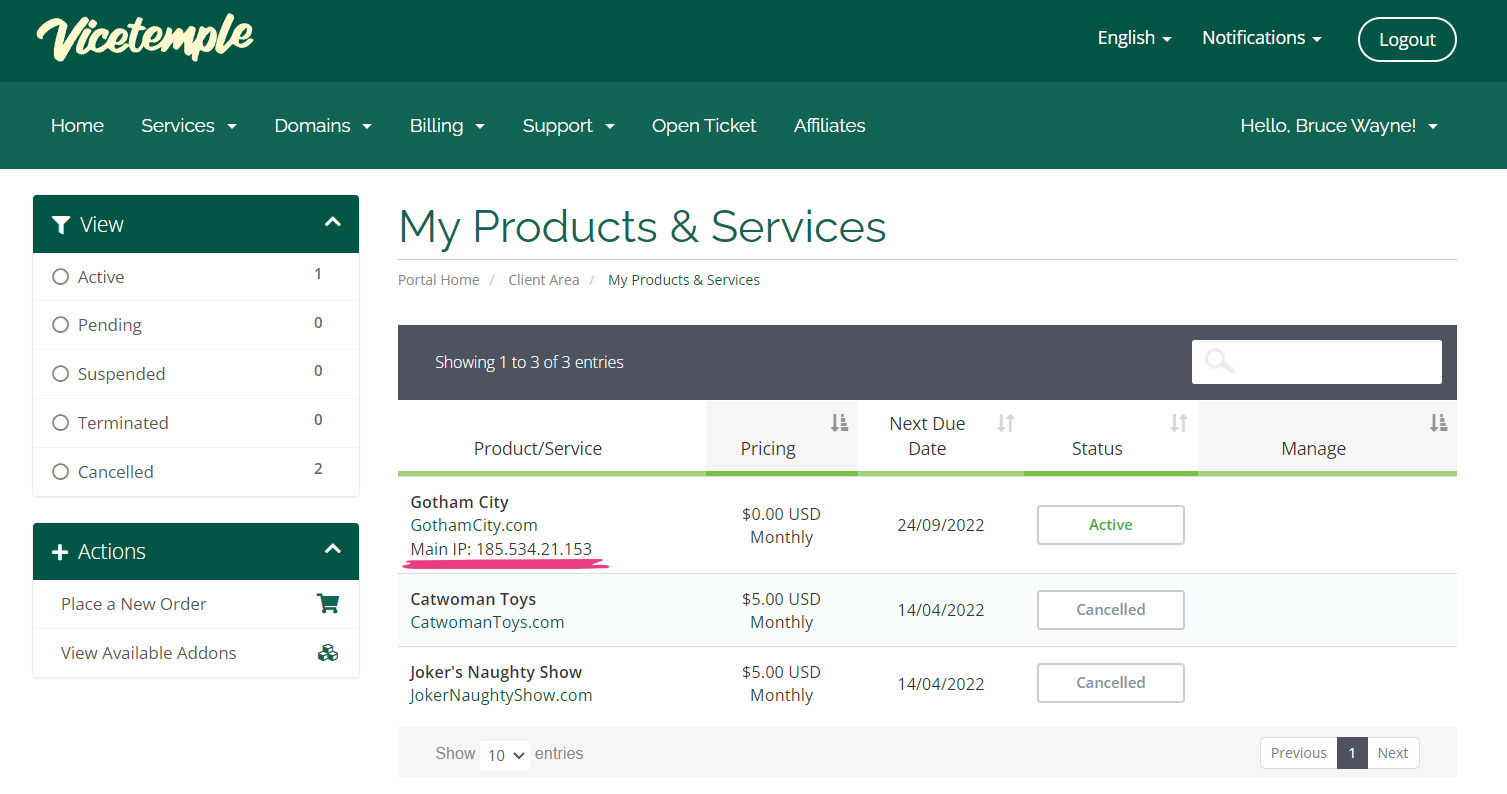 cPanel
Navigate to cPanel using the link provided via email or through your Vicetemple account, enter your email and password, and click Login.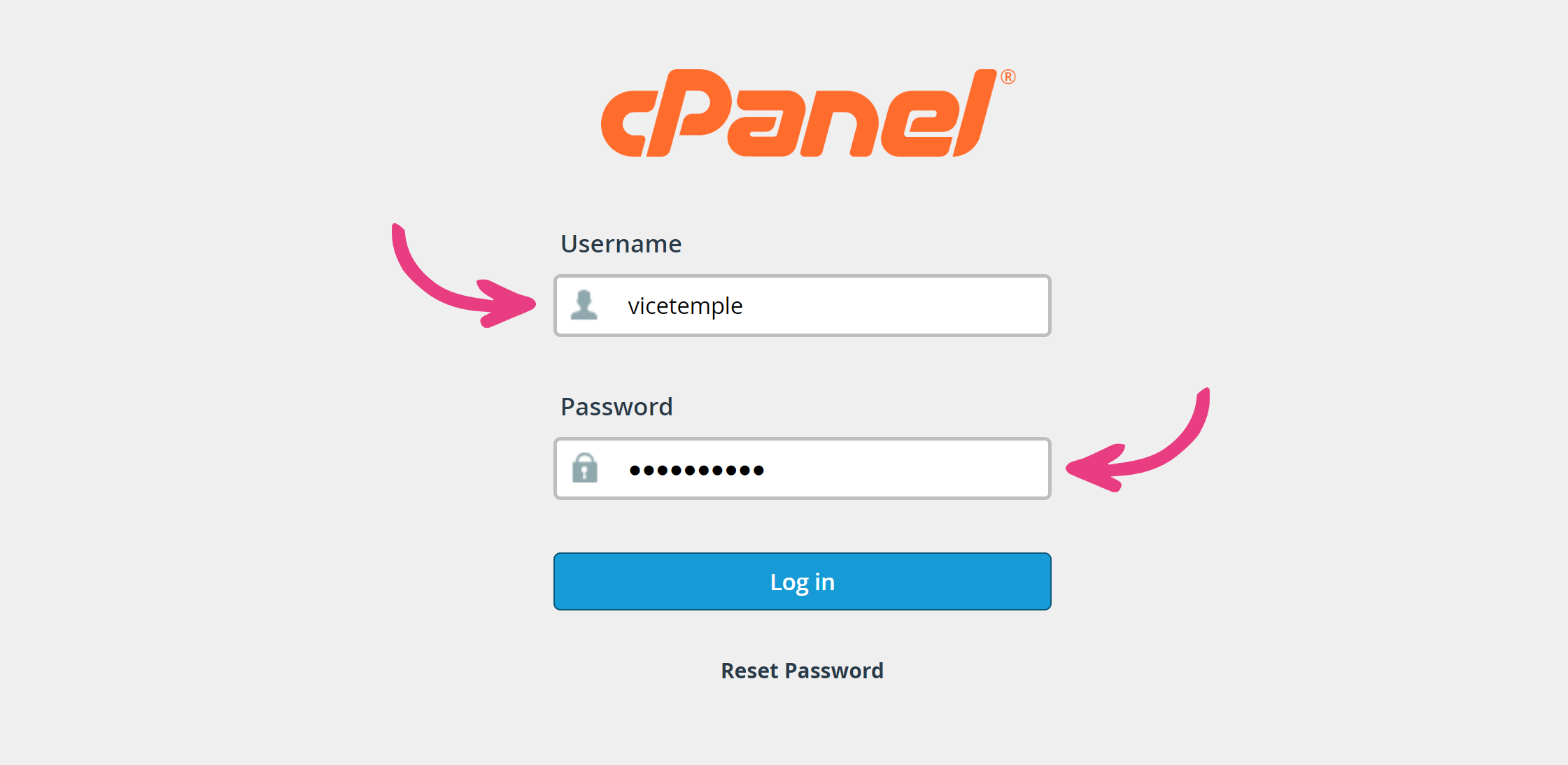 You will find your Dedicated IP Address on the right side of the page.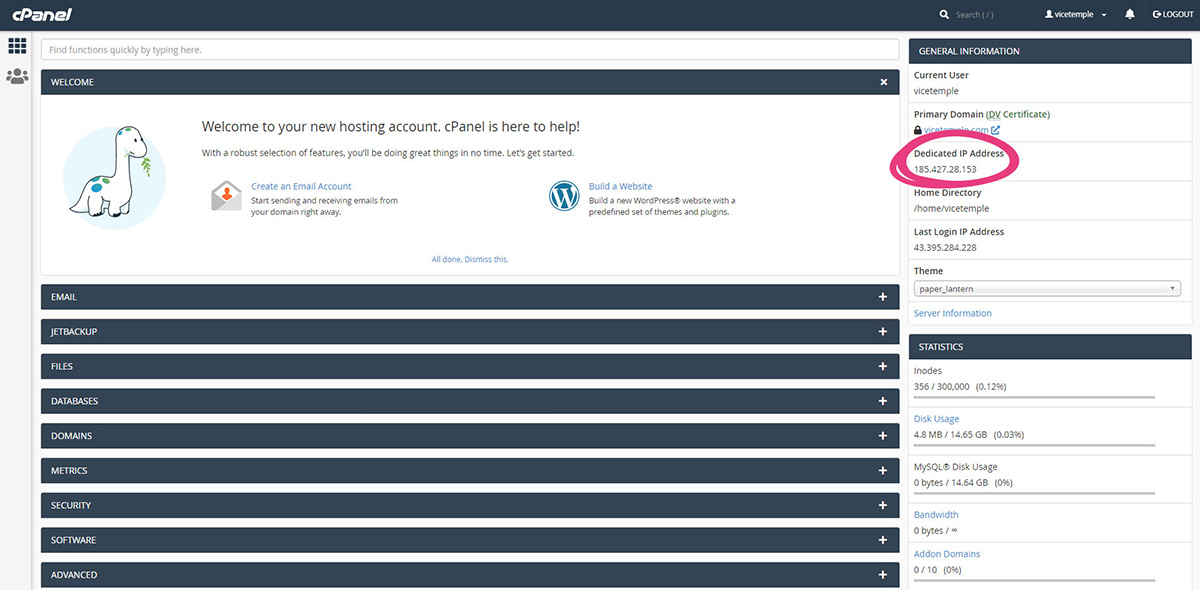 That's all there is to locating your server's IP address. If you still require help, feel free to contact us via support tickets or live chat.